Family Law Process
Describing family law is a lot like trying to describe a tree. If you're a caterpillar trying to get from the ground to a leaf, the path is similar no matter what side of the tree you start on but which leaf you land on is determined by all the choices you make along the way.
Make the right choice and choose a trusted divorce lawyer to represent you.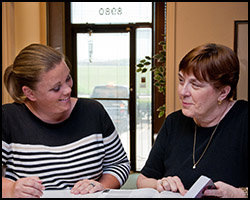 A word of caution! The following description applies to family law cases in Harris and Fort Bend Counties, Texas. Comments about those courts may or may not apply to courts in other counties.
Where?
The first decision you need to make is where to file your divorce.
Texas law requires that you have lived in the State of Texas for six months and the county where you file for ninety days.
If you are going back to modify a prior court order that involves children, there will a court of continuing jurisdiction that will continue to handle the case. There are a few exceptions that your lawyer can explain.
The Petition
Almost every family law case starts with a document called a petition. You can file an "Original Petition for Divorce," a "Petition in Suit Affecting the Parent-Child Relationship," a "Petitioner to Adjudicate Parentage," or many others. This document tells the Court in very general terms what you are asking the Court to do. It does not contain very many facts that are specific to your case. Sometimes, you ask for results you want but don't really expect to get, like attorney fees, to allow you some negotiating space later. If the other side prepared the petition, don't get too invested in what it says - most of it is just lawyer-talk.
Temporary Restraining Orders (TROs)
The goal of a TRO is to maintain the status quo and keep parties from making changes before a hearing. In family law cases, the TROs are always mutual - you can't do this to your spouse and your spouse can't do it to you.
The typical TRO in a divorce case has a long list of things that the parties cannot do. For example, you cannot threaten each other, you can't open each other's mail, you can't transfer or hide property, you can't cancel utilities or insurance, you can't spend money except on necessary living or business expenses or attorney fees.
Remember that a TRO is only a piece of paper. It offers some protection but not from guns, knives, fists, etc. If family violence is a factor, you may need a Protective Order.
Protective Orders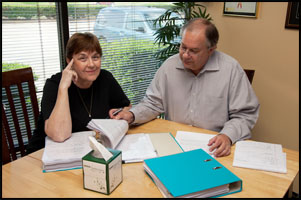 A Protective Order prohibits someone from coming within a specific distance of your home, your job, or a school or a day-care facility where your child is enrolled. You must prove family violence has occurred and is likely to occur in the future. If the person comes too close to you, the police can - and usually will - arrest them, even if they have done nothing more than come too close.
Here's the problem with Protective Orders:
First, they only keep someone away from a location, not from you (or your child). If you are in the grocery store or getting gas, they can walk right up to you and the Protective Order offers you no protection.
Second, you have to tell where you live and work so the person has notice of where they cannot be. If they don't know how to find you, you might be safer.
Third, like a TRO, it's only a piece of paper. It will not stop a bullet and may not deter someone committed to hurting you. You still need to be very careful.
Temporary Orders
In some cases, you will want the Court to issue some temporary orders that will determine several issues while the case is pending:
Who will live where?
Who will use what furniture, car, etc.?
Who will pay what bills?
Will anyone pay temporary spousal support? How much?
Who will have primary custody of the children?
What visitation will the other parent have?
Who will pay child support? How much?
How will the children be insured?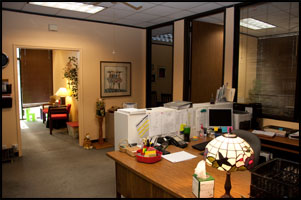 If you and your spouse have already agreed on these issues, you probably don't need temporary orders or you can agree to enter Agreed Temporary Orders without a hearing.
If you and your spouse do not agree, a hearing date will be set and both of you and your lawyers go to court. Most cases are worked out by the lawyers in the hallways outside the courtroom because the family courts are so busy. A short hearing is the best you can hope for.
This process is sometimes distressing to clients who are not prepared for it. Lawyers do it every day and we're used to it. You should know before you get to court what you can reasonably expect the temporary orders to say. Remember that these orders are only temporary - they will not last forever!
Discovery
This is a process that lawyers use to exchange information. You can ask the other party to answer questions, produce documents, or admit things. They can do the same to you.
Sometimes you can agree to do informal discovery - i.e., tell me what you want and I'll get it for you. Sometimes the process is much more formal. The rule of thumb is - the more formal it is, the more it costs.
If it's expensive, why do it? Because you can get a lot of information that you don't have any other access to and you can use that information to get you where you want to go. It also shows you what you're going to see at trial. If they have tapes of you threatening to hide the kids, your lawyer wants to hear them first before trial, not during.
Do you have to respond to the requests? Yes. If you don't, the other side can ask the Judge to punish you by striking your pleadings (whatever you asked for will no longer be considered by the Judge) and/or making you pay their attorney fees. Not responding is never a good idea. The good news is you usually only have to give them what you have in your possession - you don't have to go get documents from someone else.
Mediation / Arbitration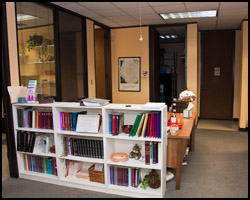 Mediation is a process that encourages parties to settle their case without going to trial. A mediator helps the parties find compromises and new solutions so they can come to an agreement rather than let a Judge decide how the issues will be resolved. Both sides usually split the cost of the mediator.
Mediation before final trial is required by the Harris and Fort Bend County family courts. You MUST go. Mediation is also being required more often in disputed custody cases before temporary order hearings.
The secret of success in mediation is to have a realistic idea of what is a reasonable outcome. If you have a positive drug test for heroin, you are not likely to get custody from the Judge. Don't expect to get it in mediation either. Most lawyers will tell you that if both parties leave mediation a little unhappy, you probably got a reasonable settlement.
Arbitration is more like a trial. Both sides tell their story to the arbitrator and the arbitrator decides the outcome. Whatever they say, goes, so be careful when considering this option.
Trial
If you can't settle all the issues in mediation, the next step is trial.
Trial to the Judge is the other option. It's cheaper but not much! The Judge or the Associate Judge will listen to the testimony of witnesses and the evidence presented by the lawyers and then decide the issues presented.
If you have questions about child custody, fathers rights or any other family law matters, call today.