THE LAW OFFICE OF JUDY RITTS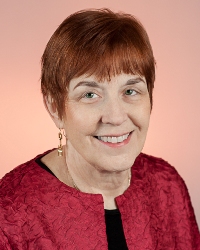 Family & Divorce Lawyer in Houston, TX
Are you looking for an experienced family lawyer in the Houston, TX area? The Law Office of Judy Ritts represents clients in child custody, child support & more. Judy Ritts is a knowledgeable divorce attorney, who has served Houston for more than 25 years.
Call a trusted divorce lawyer today!
Family law is like baseball.
Divorce and other family law cases are often a matter of strategy and timing. I promise you that I own a big baseball bat and I know how to use it, but I rarely want to show it to the other team at the beginning of a game. I don't allow spit on the ball but have no objection to stealing bases. Home runs are great but most games are won by effective pitching, consistent hitting and good fielding.
I've been playing this particular game here in Houston for over twenty years; I know the umpires, I'm familiar with the stadium, and I know many of the other players.
A good coach uses past experience and a thorough understanding of the game to predict what will probably happen and how to best handle it. I believe that players, and my clients, are always free agents – free to follow good advice and free to reject it.
I believe that everyone should be able to participate, especially when invited, so I offer reasonable rates as well as a payment plan to help get you into the game.
As someone who has circled the bases a couple of times myself, I can assure you that emotions run high and NO ONE thinks this is a game.
I hope that my story about baseball provides you with insight into who I am and how I think about the practice of family law. If you think we might work well together, please call or e-mail me for a free case assessment.
I look forward to hearing from you. PLAY BALL!
Serving the Houston area for over 25 years, Judy Ritts is an experienced family lawyer. When you need legal representation regarding child custody and other family matters, call the Law Office of Judy Ritts as soon as possible.
The Houston Law Office of Judy Ritts, representing clients in Harris and Fort Bend County, Texas in divorce and family law matters including child custody, child support, spousal support, visitations, paternity, adoptions, domestic violence, enforcement, contempt and post-divorce modification.