Judith A. Ritts
Family Lawyer & Divorce Attorney Serving Houston, TX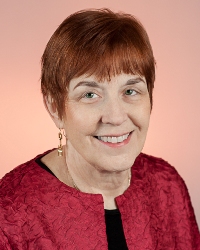 I was adopted at the age of eleven days by a wonderful couple in Chicago who later added a brother to my family. My dad was a civil engineer and my mom owned a bookstore later in life. They were married over 59 years when my mom died.
I married and divorced two very nice men. They were physically different people but otherwise exactly the same. I'm a slow learner. I decided that I would not make the same choice a third time so I've been single since 1978.
My daughter is married to a Nebraska farmer and has three gorgeous and goofy kids, all of whom I adore. She actually works for me from her home on the farm.
I have always been a strong, independent woman who's not very concerned about what other people will say. For example, in 1972 in Iowa, I gave custody of my four-year-old daughter to her father because I thought he was the better parent at the time. I was right – he was! She's grown now and is grateful for the choice I made back then.
The idea of helping people is not a new one for me. I have a bachelor's degree in Social Work, a Master's degree in counseling, as well as my law degree. I was in my forties when I finished law school and hung up my shingle. Prior to that, I worked at a law school. Before that, I directed an educational program for low-income high school kids. Housing 90 teens in a co-ed dorm for six weeks will definitely keep you on your toes! Before that job, I spent a year at the top of the Swiss Alps at a private boarding school. Great scenery!
Choose a dedicated family lawyer with years of experience!
I love practicing law! I love helping people set realistic goals. I love helping them choose a path that leads to their goal, even if they need a few nudges along the way. I love making a difference – in the lives of my clients and in the lives of their children. Sometimes I love making a difference in the lives of my opposing parties, though I doubt that they value it in the same way! I love the challenge of testing my skills against other lawyers, both in and out of the courtroom. I love wearing jeans in my office.
When I can fit it in, I have another vocation – I do interior design and paint murals. I have no training at all but people keep paying me to give them advice and paint their walls. Some of my best painting can be found on the walls of my grandchildren's elementary school, from the front entrance to the cafeteria. I have painted bedrooms to look like a forest at night and kitchens like an outdoor terrace. I don't know where this skill comes from but I enjoy watching it flow from my brush!
For those of you who want to see a traditional resume, here it is. Remember, though, that I'm not very traditional.
EDUCATION
Graduate
University of Houston Law Center
Doctor of Jurisprudence (J.D.), December, 1988
Am Jur Award, Family Law, Spring, 1988

University of Houston - University Park
Master of Education (M.Ed.), May, 1978
Guidance and Counseling


Undergraduate
University of Iowa
Bachelor of Arts (B.A.) with Honors, May, 1974
Social Work
Phi Beta Kappa, Mortar Board
EXPERIENCE
| | |
| --- | --- |
| 1989-Present | Attorney, Family Law Practice |
| Summer, 1992 | Adjunct Professor, Univ. of Houston Legal Aid Clinic |
PUBLICATIONS
Spring, 2010
Pro Bono Services: A Family Law Experience
South Texas Law Review, Volume 51, Number 3
PRESENTATIONS
May, 2010 &
2011
Family Law Seminar, Houston, Texas
Divorce HVLP Style


November, 2009
"The Greatest Gift –or– I Hope Someone's Keeping Score"
Pro Bono Service: Meeting the Ethical Obligations of the Practicing Bar and the Law Schools 16th Annual Ethics Symposium, South Texas Law Review & Houston Volunteer Lawyers Program


2009 - 2011
HVLP Money, Money, Money, Money – Child Support
Also Known as "I Hate Math"


September, 2009
Advanced Family Law Practice for Paralegals, Austin, TX
Obtaining, Enforcing and Modifying Child Support Awards


May, 2009
2009 Family Law Seminar, Houston, Texas
Divorce HVLP Style; Panel – Devil's in the Details


April, 2009
Advanced Family Law Practice for Paralegals
Assisting in Child Custody Disputes


February, 2009
HVLP Family Law Nuts & Bolts; Wills & Related Documents
Beirne Maynard Training


2006 - 2011
2004 Family Law Seminar, Houston, Texas
Paternity & Co-Respondents


May, 2004
AIDS and the Law Seminar, Fort Worth, Texas
Family Law Issues - Divorce and Custody


February, 1994
Adjunct Professor, Univ. of Houston Legal Aid Clinic


April, 1994
HIV/AIDS Round Table Seminar, Houston, Texas
HIV Parents and Divorce

AWARDS
| | |
| --- | --- |
| 2010 | Harris County Bench Bar Pro Bono Award Individual Attorney |
| 2005 | American Bar Association, Section of Family Law, Pro Bono Award |
| 2004 | Houston Bar Foundation, Outstanding Contribution to the Houston Volunteer Lawyers Program |
| 2002 | Houston Bar Foundation, Longevity of Exemplary Service to the Houston Bar Association Houston Volunteer Lawyers Program |
| 1991 | Houston Bar Foundation, Outstanding Contribution to the Houston Volunteer Lawyers Program |